Item # BC-PQUIL-EARRING
Regular price
$42.00
Sale price
$39.99
Unit price
per
Sale
Sold out
Yellowstone Porcupine Quill and Brass Bullet Casing Earrings worn by Beth Dutton. African Porcupine Quill & Brass Bullet Casing earrings on matching brass hoops. As seen on Yellowstone and worn by Beth Dutton. Yes, Beth Dutton really is our spirit animal!
We added the quills to spent .22LR brass bullet casings that we have collected, cleaned and polished. These earrings sure make a statement! They have been our most popular earring design since Beth wore them on Yellowstone! Some porcupines have up to 30,000 quills on their body. Porcupines can't shoot out their quills, but they will be easily released when predators get it touch with animal. The quill tips have been cut/burned however they can still be sharp! Drop lengths with hoops measure approximately 4.0".
 *Quills have been obtain through legal and humane measures. They were procured from quills that have fallen out naturally. We do not kill/injure/harm any porcupines for their quills. Porcupines shed their quills like humans shed hair.
Details:
Made in United States
Dimensions: 4″ x 0.5″ (10.2 x 1.3 cm)
Weight: 1.6 oz (45.4 g)
Mostly white with the possibility of some brown areas. We selected these particularly to be as close to the coloring of those worn by Kelly Reilly.
These are natural products and therefore the image is a close representation. Each quill and its coloring can vary from the image.
NOTE:Select from the color choices in the drop down. Most of our quills are all white with no brown. Those are closest to what was worn by Beth Dutton in Yellowstone. If you chose "some obvious brown" color, note that the brown may be anywhere on the quill. These are natural products and no two quills even within a set of earrings, will be identical. 
Share
View full details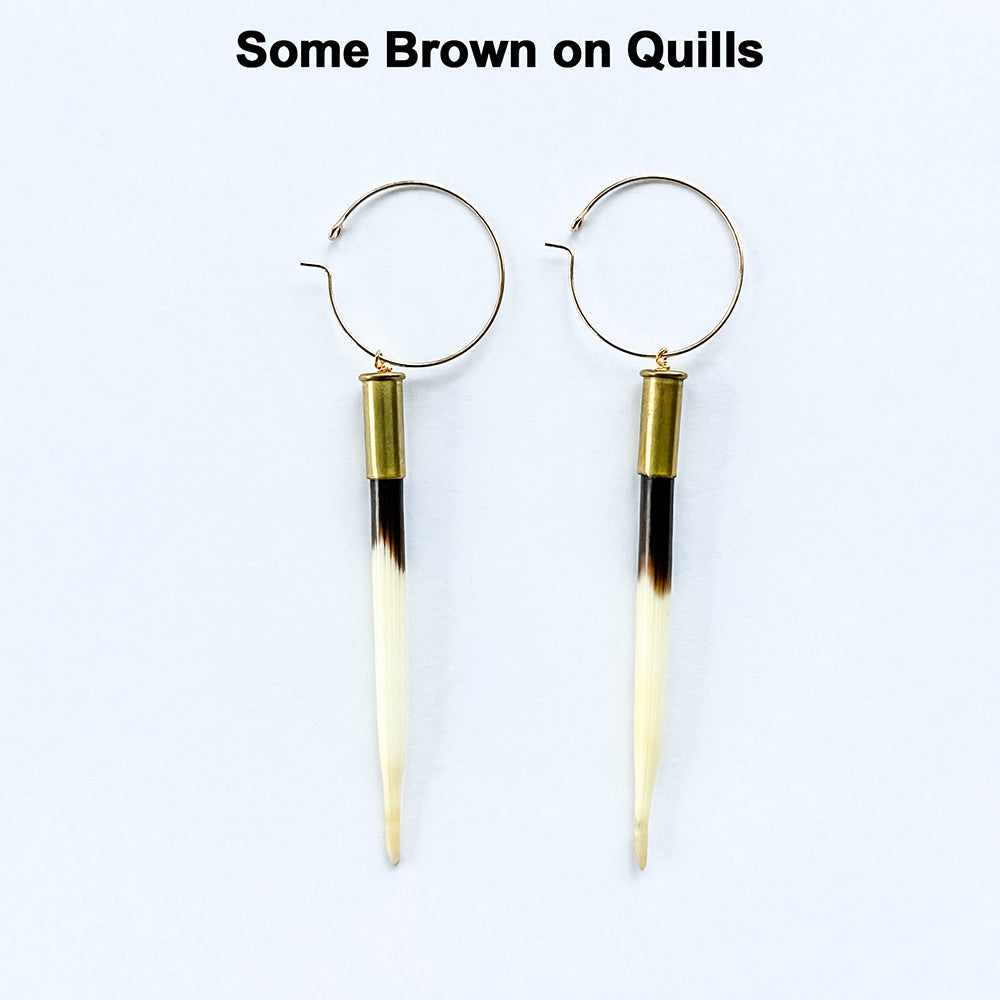 Absolutely love
Everyone compliments me on these!